BOOK
You Won't Die Laughing!
This book gives you 240 pages of thought provoking content to motivate you to examine long-held assumptions about life and how to live it.
It contains real-life stories, original cartoons and humour that will amuse you while you learn how to have less stress in your life and more fun. Life really is more fun when you laugh.
Amidst all the fun of You won't die laughing! is some serious thought and guidance on how to meet the everyday challenges at work or home in today's fast-paced world.
This the kind of book you give to someone who says they are too stressed to read a book on stress.
Ideas include:
Boosting your sense of humour to see the funny side of things.
Being more aware of the joy in being alive and being yourself.
Managing difficult people, communicating and being assertive.
Improving your physical health for wellness, and more energy.
Having more fun at work, with your team and at meetings.
Enriching personal relationships through understanding and romance.
The authors, Patricia Cameron-Hill and Shayne Yates are world experts on stress and humour. As a former nurse and doctor, they have a thorough understanding of stress, which they combine with the latest research to recommend relief, especially laughter medicine.
Chapters
1. The best of stress:
Laughter reminds us that we are alive, breathing and empowered, connected to all those around us. This is the perspective from which we can deal with stress.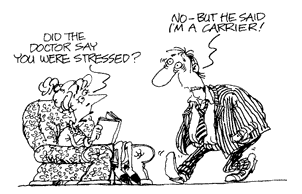 2. Don't judge the day by the weather:
We can choose the meaning we give to what is happening to us. Sometimes we need to look at things in a different way.
3. Wait 'til your father gets home:
We can increase or lower the intensity of an event by the words we choose to describe it.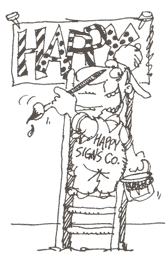 4. The confidence trick:
Self confidence can reduce stress. Ways to feel more confident include remembering what you're good at, accepting your mistakes, and not putting yourself down.
5. Waiting to be happy:
There are ways to better manage life's problems. These include: challenging unhelpful beliefs, seeking support, being grateful, keeping hope alive and letting go of destructive emotions.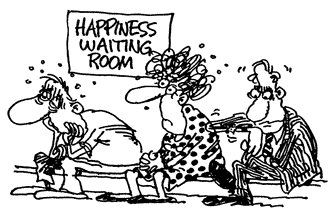 6. Open wide and say 'Ha':
You don't have to be naturally funny to boost your sense of humour, but you do need to make time for humour. When you go looking for humour it will find you.
7. Humour coaching:
Everyone can tell a joke or tell a story that makes people laugh. Repetition is the key. What is your favourite joke?
8. Difficult people:
Letting people know how you feel about their behaviour can be useful. "I wonder if you realise that you interrupted me during the meeting."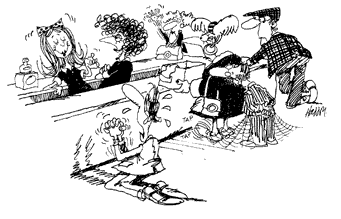 9. Fun at work:
Make meetings fun with: a door prize, a few minutes of a funny DVD, a cartoon on each chair, stand up music breaks and asking people "What is the best thing that's happened since we met last?"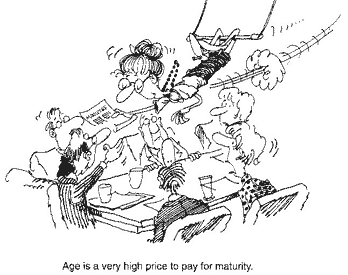 10. Rescue the romance:
Improve your laugh life by: meeting for lunch in an unusual place, going to comedy shows, emailing humour, leaving funny notes all over the house, lollies in the car, wearing a funny hat and giving amusing gifts.
11. Healthy living:
Buy a good mattress if you want a good sleep. Always eat breakfast to kick start your metablism and get some energy to your brain. Limit sugar, salt and processed foods.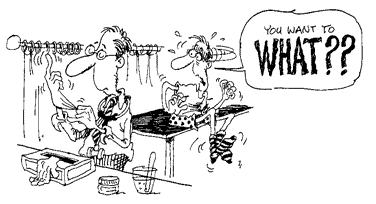 12. Are we having fun yet?
Friends are fun to play with and worth nurturing. Surround yourself with photos and reminders of friends, keep in touch, share good news, let them be generous, support them in times of need and find things to laugh at together.